Work For Us - Returning Staff
WE'D LOVE TO WORK WITH YOU AGAIN!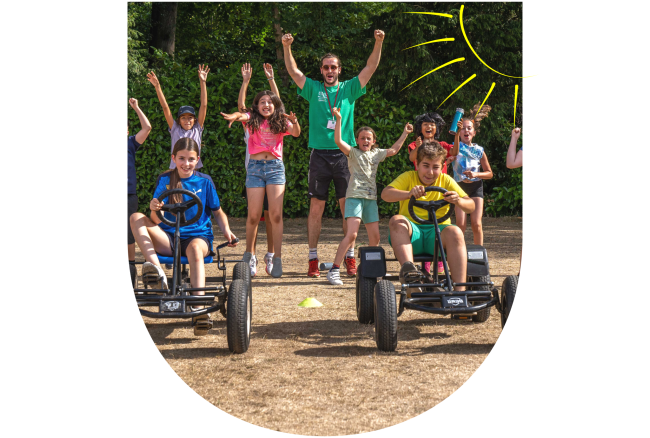 We love seeing staff return season after season. Your confidence and knowledge shines through and is a fantastic asset to our team. Reapplying for next season is easy, if you have previously worked for Ultimate, you should already be registered for your own Candidate Portal on our Careers Website. Log-in and apply, or get in touch!
Not got a password yet? Use the FORGOTTEN PASSWORD function to activate your account. And if you have any problems, then get in touch via work@ultimateactivity.co.uk as we may have you registered under a different email address!
U MAKE UAC. THEY CAN TOO.
It pays to bring Ur mates to UAC!
Just like attending camp is better together, so too is working alongside your friends. Here at UAC, we know that our community can always benefit from more people like you. Tell them about our work opportunities, and you could receive a £75 REWARD if they work a season. What are you waiting for?
2023/24 CAMP DATES
Below is a list of key 2024 dates. Please note that dates vary by location and programme, so be sure to double check our vacancies for accurate location dates!
October Half Term - Monday 23rd to Friday 27th October 2023 
Christmas 2023 - No Camps Running
February 2024 - (Oxford and Kingston12th - 16th Feb|Brentwood 19th - 23rd Feb)
Easter 2024 - Tuesday 1st to Friday 12th April (dates vary for Birmingham, Cheltenham, Kingston and Wolverhampton)
May Half Term 2024 - Tuesday 28th to Friday 31st May (Brentwood Athletics, Crosfields Cricket, and  Hill End Survival)
Summer 2024 - From Monday 15th July to Friday 23rd August (Dates vary by location|Crosfields School until 30th August)
October 2024 - At select locations to be confirmed in early September 2024