Ultimate Tech
2024 DATES COMING SOON!
Inspiring technology-based childcare for children aged 8 to 14 years!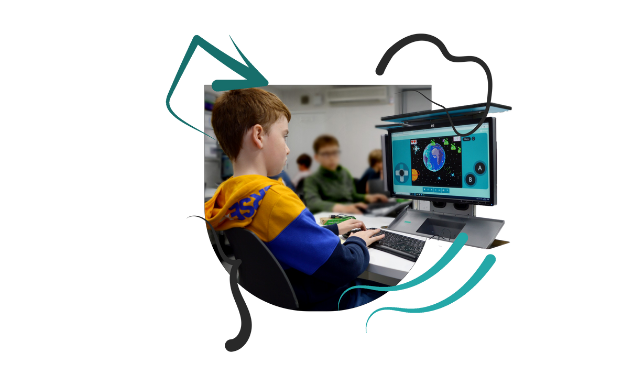 Holiday childcare hits the future with an inspiring and fun 4-day tech camp for 8-14 year olds! Aspiring technologists will get hands-on experience with today's and tomorrow's tech, spending 4 days discovering, learning and creating fun and engaging tech projects. From arcade game making, coding and Micro:bit device building, to cyber security, and website build, every part of the technical mind will be fully exercised with this exciting camp! Discover the future… 
To deliver this exciting NEW programme, we have teamed up with experts, Code Created who run technology and coding programmes during term-time at some of the UK's most prestigious schools. They've also developed educational software for big-name brands including TES, Nokia and Tesco!
Our qualified instructors will take children through fun projects, helping them bring software and coding to life to discover a future of technological possibilities! Children will also get the opportunity to build their own website, which they can continue to develop in their own time and share with friends and family. Get set for the future... get set for fun!
*Please note each 4 day course will consist of the same programme content.
Camp Hours
Monday to Thursday
Standard Drop Off: 8.30 - 9.30am
Standard Pick Up: 4.30 - 5.15pm
Extended Day Passes available from 8am - 6pm for £7 per day - please call us to add this to your Tech booking (0330 111 7077)
2024 PRICES
2024 prices TBC

Look out for our Christmas Offer!

4-Day Course

Pay by Childcare Vouchers