8th February 2023
CELEBRATING A DECADE OF ULTIMATE ACTIVITY CAMPS.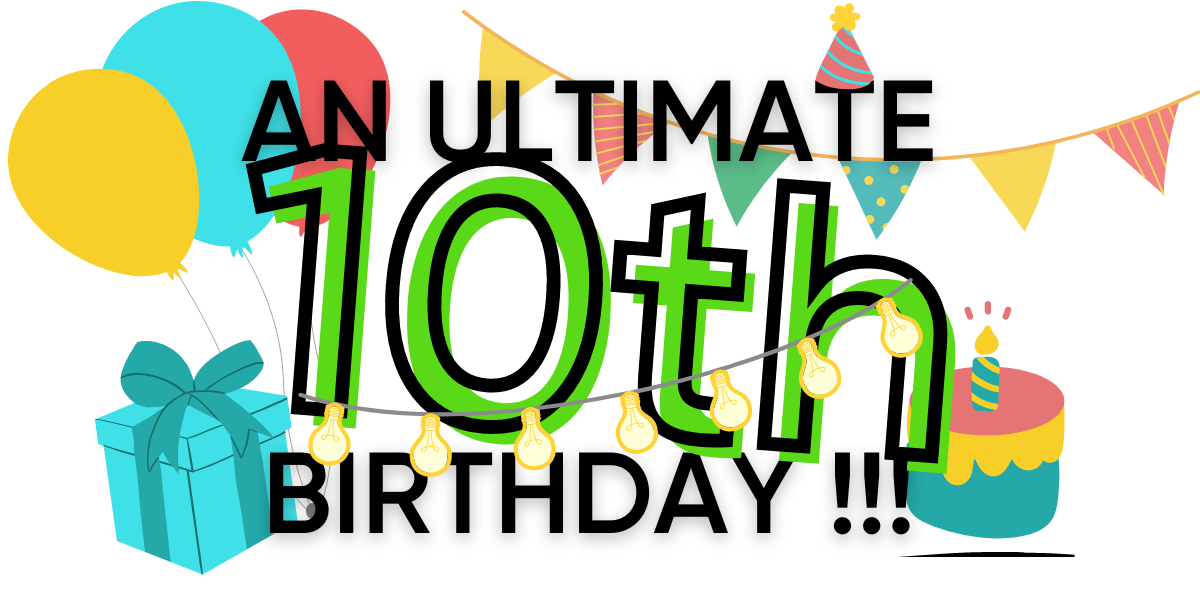 Let's jump back to 2013… the year it all began! Ultimate Activity Camps went from an idea of something better for children in the holidays to a reality. We launched our first multi-activity camps in Easter 2013 at our long-standing locations; Headington School in Oxford, Beachborough School in Brackley and St. Gabriel's School in Newbury. Closely followed in the summer holidays by Holy Cross Prep School in Kingston.
WHERE IT ALL BEGAN...
| | | |
| --- | --- | --- |
| | | |
| HEADINGTON SCHOOL, OXFORD | ST. GABRIEL'S SCHOOL, NEWBURY | BEACHBOROUGH SCHOOL, BRACKLEY |
Since then, we have brought zorbs, pedal karts and bouncy castles to the gates of over 60 leading independent schools, welcoming over 50,000 children for ultimate, fresh air fun and making lifelong holiday memories, cared for by over 2,000 ultimate instructors!
A MESSAGE FROM OUR MANAGING DIRECTOR, LUKE HAYWARD:
"I've been with Ultimate Activity Camps since the first day we opened the "office" (the founders garage!) and all along our vision to inspire children every day has driven every aspect of what we do from writing the programmes we run and the background systems, to recruiting staff who will inspire the children and getting all the fun kit to schools on time. It makes us all very proud to be a grown-up 10 year old business that has made thousands of lifelong memories for children - long may it continue!"   
TIMELINE OF EVENTS:
2013 – ⭐️First Camps Launch in Easter and summer 

2014 – Ofsted registered ✅

2015 – New Head Office HQ 🏠| First February/October Camps🎃

2016 – Camp Africa & Quack Attack💦

2017 – Now at 27 locations already!

2018 – New Website and Booking system💻 | New Warehouse🚛

2019 – Bought by Dukes Education👑 | Introduced new hero activity: Combat Archery🏹

2020 – Covid-19 Hiatus🦠️ 

2021 – Camps back after Covid and launched Ultimate Tech Camps 

2022 – Company-wide Rebrand and full roll out of Ultimate Tech Camps🌟

2023 – Helen and Douglas House🤲 | PlanetMark🌍 | Feefo Platinum Award Winners🏅  | Upgraded booking system💻
PROGRAMMES:
Over the years we have worked hard to provide new and exciting activities to make sure our returning campers have a new experience every day, week, season and year that they attend. We are extremely proud of our additional brands and all the staff that help bring these programmes to life. 
ULTIMATE ACTIVITY

(Est. 2013)

ULTIMATE SPORT

(Est. 2013)

ULTIMATE SURVIVAL

(Est. 2014)

ULTIMATE ENGLISH

(Est. 2015)

ULTIMATE TECH

(Est. 2021)
SUPPORTING OUR COMMUNITIES:
On camp we have ran a number of charity days, activities and competitions to fundraise for a variety of causes that are close to our hearts.
CAMP AFRICA

(2014-2019)

NHS TOGETHER

(2020-2021)

HELEN & DOUGLAS HOUSE

(2023)
WHAT GOES AROUND COMES AROUND!
Camper to Instructor (Jack Judson, Schools of Sport 2012)
We actually launched our first ever Schools Of Sport (now Ultimate Sport Academies) in 2012, with an Oxfordshire based Athletics Academy ran by Olympian, Dean Macey. We have wonderfully discovered that Jack, the owner of this certificate, and wearing the yellow shirt in the group picture below joined us as an instructor at the exact same academy with Dean Macey, 10 years on! We have many stories like this across our camps, where children have now grown up and are joining us to work on camp, or have been with us from the age of 4 and are now in the top age group, ending their time with us as an ultimate camper!
LOOKING AHEAD:
In 2023 we have committed to becoming a sustainable business, by reducing our carbon emissions and creating a brighter future for generations to come. Learn more about the PlanetMark certification and our ultimate journey to sustainability.
We have also just launched our two new Ultimate Survival themes for this year, Island Expedition and Rainforest Evacuation, bringing added excitement and drama to this adventurous programme. This year we are also running at three new fantastic locations, Copthorne Prep School in Crawley, St. Andrew's School in Woking and King Edward VI Camp Hill School in Birmingham.
Ultimate Cookery is a programme and concept we have been developing, and we hope to bring this to select locations soon, so any budding chefs, you'd better watch this space...