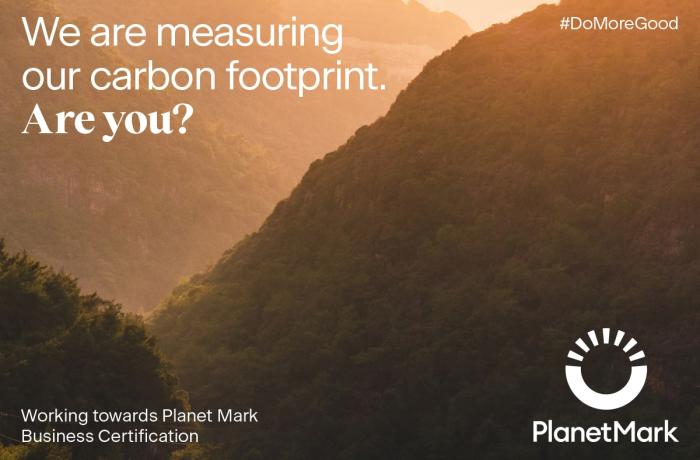 12th January 2023
Children and parents are at the forefront of everything we do, not just each Ultimate camp but for the longer term too. Creating a positive legacy for children and ensuring we are part of the solution to protect our environment and create a better future for generations to come.
Therefore, we are extremely proud to announce that we are working with Planet Mark to measure and reduce our carbon footprint and have a positive impact on our planet and society - the first camp provider to do so. Through Planet Mark Certification, we will be measuring our annual carbon output and commit to reducing our carbon footprint every year to ensure that we are embedding sustainability into all we do.
We are reviewing everything we do across all departments to see where and how we can reduce our carbon footprint. We will also look to bring sustainability messages onto camp, so children can be involved and informed about sustainability.    
"Committing to achieving Planet Mark Certification demonstrates our tangible dedication to sustainability and creating a bright future for all our children," says Ultimate managing director, Luke Hayward. "With the support of the entire business, we're working to do more now to help make a better future."
Follow us on social media for updates on this very important mission, and check out the links to see how you can help too!