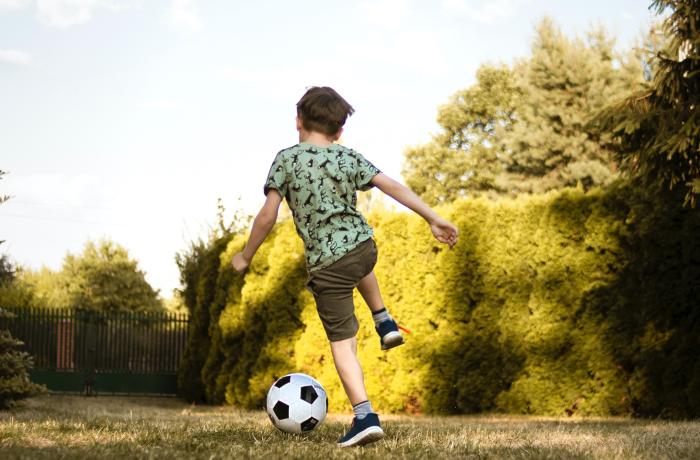 16th October 2023
We all have fond memories of spending time outdoors as a child. Unfortunately, for the children of today, stepping outside and reaping the benefits of being in nature is made that much less appealing by the constant draw of technology and digital screens. In fact, according to one study, children are spending 56% more time on their gadgets than they are playing outside.
Children and adults alike can benefit from more time in the great outdoors – both our physical and mental wellbeing stand to profit. But encouraging your little ones to spend some time each day exploring, playing and learning beyond the four walls of your home can be a challenge. Fortunately, there are plenty of things you can do to get them out in nature and feel the benefits of more exposure to daylight.
Find a hobby they enjoy
One of the best ways to maximise the amount of time your children spend outdoors is by introducing them to a new hobby or activity they enjoy. This way, they'll be able to feel all the benefits that come with getting out the house more often, without it seeming like a chore to do so.
A great activity that will get them moving around in a safe environment is gardening. Spending more time in your garden gives children the opportunity to get the daylight they need without venturing far from home. Lots of schools across the country are already offering extra-curricular gardening classes, with 1.5 million children in the UK involved in some kind of school gardening project. You could encourage them to bring what they've learned into your own garden by growing some low-maintenance plants and asking for their help with looking after their own little patch.
Roll with the seasons
When daylight hours are limited in the winter months, it can feel like an even greater uphill battle to get children outdoors. However, with a little imagination, you can encourage them to enjoy the benefits all year round. If it snows, there is an endless amount of activities you can do with them, from building snowmen to going sledding.
Even if we aren't treated to a white Christmas, that doesn't mean you should resign yourself to a winter spent entirely indoors. There are always plenty of festive activities to explore in the winter months, so see what's on in your local area and plan some trips that'll keep you all moving when the cold weather sets in. Just remember to take the necessary precautions when playing outdoors in cold, icy and snowy conditions.
Start at home
Experts recommend that children should be active for at least three hours every day. This number might seem a bit unrealistic, especially when your focus can't be entirely on them throughout the day. However, you might be surprised at just how quickly you can reach this target by incorporating small moments of physical activity into their daily routine.
When it comes to spending more active time outdoors, you should first look to ensure your garden is a safe and comfortable place for them to explore. Then, you can allow them to let their imaginations run wild and crawl, hop, run or walk around whatever they imagine this space to be. You don't have to account for three-hours' worth of activities everyday. Simply by making their outdoor environment at home a safe place for them to play, you'll be facilitating more movement and more outdoor time, leaving them to enjoy all the benefits of getting active outside.