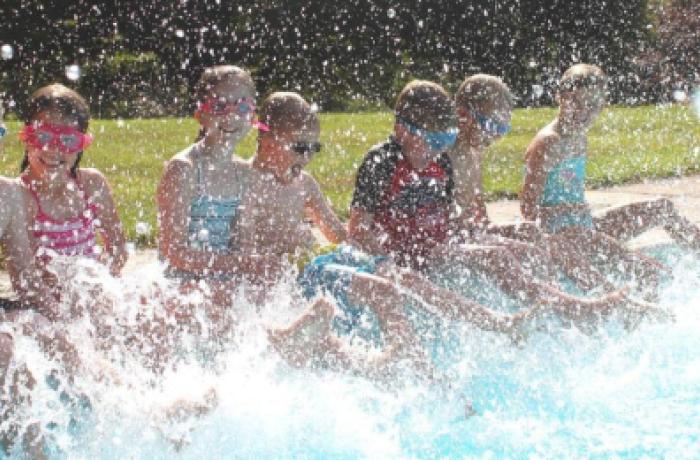 8th March 2023
We all know that swimming is an important skill to have, and Swim England is our dedicated national governing body tasked with helping adults and children learn to swim, enjoy the water safely, and compete in all water based sports.
Swimming is often encouraged through our schools, but outside of this, there can be lots of barriers to children and families engaging in swimming and reaping all the benefits that it brings.
At Ultimate Activity Camps we are very pleased to be able to offer swimming as one of our hero activities at the majority of our locations. Here are 10 important benefits that swimming has for children:
It's important for a child's physical health and wellbeing.
First and foremost, swimming is a great activity for keeping fit and healthy. According to Swim England, swimming keeps your child's heart and lungs healthy, improves strength and flexibility, increases stamina and even improves balance and posture.
It improves children's confidence.
Learning to swim can increase a child's confidence by improving social skills, developing their interests and inspiring them to try new things. Swim England's research has stated that 7-16-year-olds who swim, rated a higher feeling of their life being worthwhile compared to those who don't. Ultimate Activity Camps offer swimming for ages 4 to 14 years, subject to location.
It keeps children safe around water.
Every parent worry's when their child is around water, and the best way we can equip them and help us feel confident in their ability is to encourage swimming as much as possible and expose them to safe swimming environments. Check out Love Holidays guide to keeping children safe on holiday.
At Ultimate Activity Camps, we always have a RLSS qualified lifeguard on pool side, we discuss your child's swimming ability at the time of booking and double check your child's abilities before their free-swim session begins. Check out Bazuka's Parent guide to pool safety and hygiene for children for some amazing tips and tricks for your family.

It's sociable.
Even though swimming can be an individual sport, it does also present opportunities to develop social skills. These include learning how to act appropriately around other people, how to respect other people's space and that everyone has a different body and learns at a different rate.
At Ultimate Activity Camps, our swimming sessions are structured which means children have plenty of time to socialise and play with other children in the pool.
Swimming can be a great activity and tool for children with ADHD & other conditions.
Swimming can help conditions such as ADHD as this activity is notorious for burning excess energy. ADHD is characterised by excessive energy, so swimming makes an excellent intervention. A full-body workout, swimming burns plenty of that energy in just one hour and forces your muscles to work harder due to the lack of oxygen. Our swimming sessions on camp last for 40 minutes.
It's so much fun.
At Ultimate Activity Camps, we are all about fun! Our instructors, our equipment and our activities are all based around fun and creating the best school holiday experience ever. So, no doubt swimming must be the top of the list for fun. We run swimming at the majority of our camps throughout both Easter and summer, but please be sure to check your closest location for details.
It encourages problem solving.
When swimming, children must learn how to stay calm and make decisions for their own safety. They also must make decisions based on their ability, energy levels and pool rules throughout a swimming session, all good skills to have as they grow up.

It's the perfect activity for cooling off, especially on camp!
Despite England's questionable weather patterns, multi activity camps are thirsty work, especially in the summer. There is no better way to cool off from zorbing and basketball then a dip in the pool! During extreme hot weather, we also try and use our pools as much as possible to keep the children cool throughout the day.
It's a new experience.
For lots of children, swimming isn't an everyday activity. In fact, 40% of children are not offered swimming through their school, which means that it might be a totally new experience for some children, and a new pool to play around in for others. Ultimate Activity Camps is all about new experiences and trying something new every day! Read more about the benefits of attending a holiday camp!
It helps nudge children out of their comfort zone.
Swimming can be an unnerving activity for many children, and adults alike. It's a different sensation, in different clothes, using different movements. For those that aren't confident in the water, swimming can really push those mental boundaries. But so long as they are in a safe environment, stepping outside of their comfort zone is extremely rewarding for children and will do wonders for their confidence, self-worth and swimming ability going forward.
If your child is a total water baby, or could use the extra nudge to give it a go, then our Easter and summer camps are the perfect choice. With swimming scheduled at least twice a week, in fantastic facilities at the majority of our locations, they'll be sure to dive right in! Check your nearest location for details on swimming pool availability.