Ultimate Residential Camp
Ultimate Summer Residential for 8-12 year olds!
Connect | Inspire | Challenge | Explore | Celebrate
Unlock your child's potential with our innovative residential summer camp designed exclusively for 8-12 year olds! We believe every child deserves an extraordinary holiday filled with inspiration, personal growth and unforgettable moments. Our programme offers a dynamic blend of exciting activities, social fun, and happiness coaching, all aimed at nurturing your child's journey to becoming their best selves. Join us for a summer of fun, growth, and lifelong memories!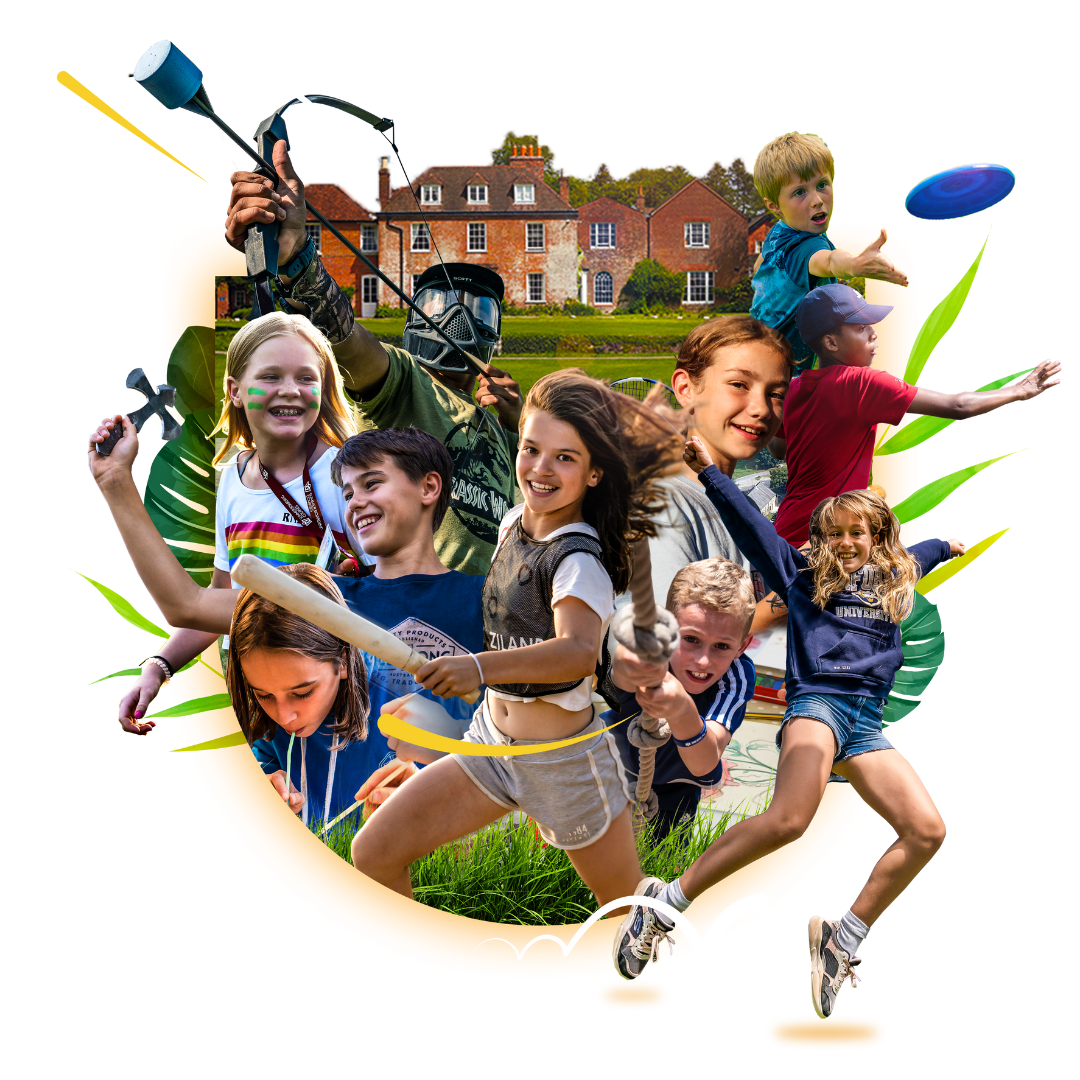 We welcome your children to join us for a summer of fun at our flagship, week-long residential summer camp at the stunning Twyford School in Winchester, Hampshire. Create memories that will last a lifetime with this Ultimate experience!
We have partnered with sister-company Summer Boarding Courses - they are the UK's top ranked residential summer school provider and currently the only summer school provider in the UK to have achieved a perfect 15 Areas of Strength in a British Council inspection.
2024 DATES
Sunday 14th July to Saturday 20th July
Sunday 21st July to Saturday 27th July
Sunday 28th July to Saturday 3rd August
Sunday 4th August to Saturday 10th August
Arrive: Sunday 16:00 to 17:30
Collect: Saturday 09:30 to 10:30 
Twyford School in Hampshire
Twyford Village, Winchester, SO21 1NW
Twyford School is a highly respected independent school with outstanding facilities and acres of wonderful grounds in which to run our exciting NEW residential programmes! Located just south of Winchester, the school is convenient and easily accessible from London, Berkshire, Surrey and Hampshire. 
2024 PRICES
Early Saver Price of £950 for the week
Book before 18/02/2024 to save
Standard price or £1,200 for the week
One week consists of Sunday PM to Saturday AM
MORNING
Time to wake up and shake up to ready for the day. After a nourishing breakfast in the Dining Hall, we'll be straight outside to get ready for the day! Mornings will focus on bringing all our campers together in activities designed to build teamwork, leadership, featuring truly inspirational guest speakers!
Sample Activities:
Inspiring guest speakers – Art of Brilliance

Survival Activities - Bushcraft

Escape Room Challenge
AFTERNOON
After lunch it's time to explore, take on some fun challenges and spend time with new friends! Whether you're mad for art, wild for adventure or crazy for sport, our intrepid campers will take part in a series of out of this world activities.
Sample Activities:
Sumo Zorbing
Swimming
Combat Archery Tournament
Mad about... sport, creative, tech and social activities!
EVENING
Time to celebrate all we've achieved together during our evening events which bring everyone together for some serious (ahem!) social fun. As the day ends, our sunset events round off the day. Pull up a beanbag at the Secret Cinema, get your UV Face Paint on for the Summertime Fun Festival!
Sample Activities:
Secret Cinema
Ultimate Game Show: Master of the Tasks
Campfire Chronicles
Summertime Fun Festival
WHAT PARENTS AND GUARDIANS WANT TO KNOW...
Our Ultimate Residential is a truly great place for young people to spend their summer, making friends, learning skills, developing themselves and building memories that will last a lifetime. But here's the really great bit – our camp has been designed by leading experts in the education industry to connect, inspire, explore, challenge and celebrate children and their growth.  See how your child can benefit from an Ultimate Summer in 2024...