Ultimate Residential Camp
The Ultimate Residential Camp for 8-13 year olds!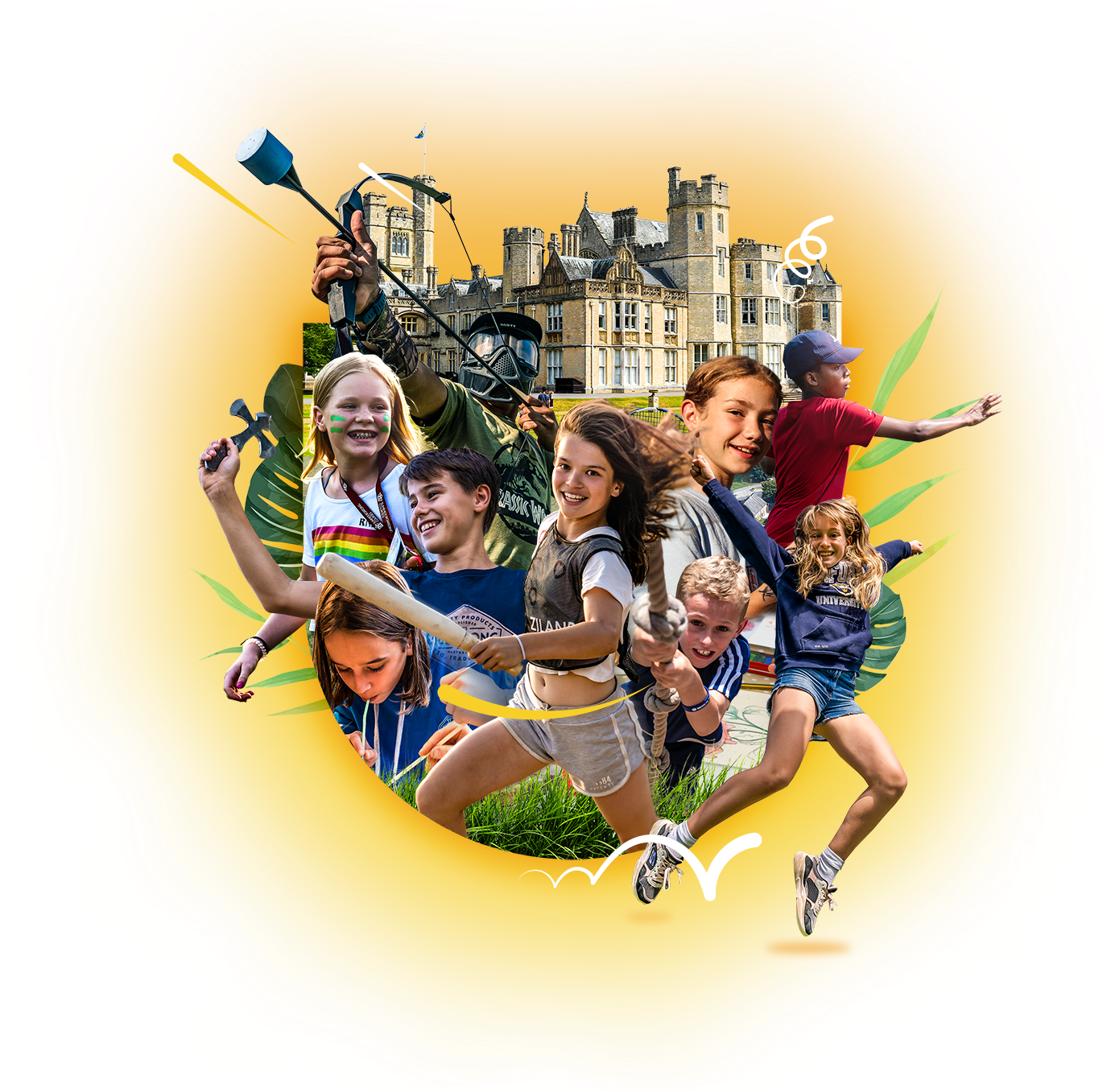 Connect | Inspire | Explore | Challenge | Celebrate
All children are brilliant and they all deserve to have inspirational summer holidays brimming with fun and life-long memories. That sentiment is what drove us to craft a totally new concept in residential camps where 8-13 year olds will experience a fizzing mix of awesome activities, social fun and brain-spiration!
We welcome your children to join us for a summer of fun at our flagship, week-long residential summer camp at the stunning Canford School in Dorset. Create memories that will last a lifetime with this ultimate experience!
To deliver our summer residential programme, we have partnered with sister-company Summer Boarding Courses - they are the UK's top ranked residential summer school provider and currently the only summer school provider in the UK to have achieved a perfect 15 Areas of Strength in a British Council inspection.
Dates & Rates
Back in Summer 2023

2023 Prices TBC
Canford School, Dorset
Canford School resides in over 300 acres of beautiful grounds. Campers will live in purpose-built accommodation (safe from British summer-weather!) and make use of incredible facilities including, theatres, swimming pool, Harry Potter style dining rooms, idyllic outdoor space and inspiring state-of-the-art sports facilities.
MORNING
Time to wake up and shake up to ready for the day. After a nourishing breakfast in the grand dining hall, we'll be straight outside to get ready for the day! Mornings will focus on bringing all our campers together in activities designed to build teamwork, leadership, and meet some truly inspirational guest speakers!
Sample Activities:
Boomwhacker Wake-Up
Splash of Clans
Graffiti Art
Inspiring guest speakers
AFTERNOON
After lunch it's time to explore, take on some fun challenges and spend time with new friends! Whether you're mad for art, wild for adventure or crazy for sport, out intrepid campers will take part in a series of out of this world activities.
Sample Activities:
Afternoon Bournemouth Beach Trip
Ultimate Inflatable Course
Combat Archery
Clan-Vas Art
The Great Escape
Mission: Survival
EVENING
Time to celebrate all we've achieved together during our evening events which bring everyone together for some serious (ahem!) social fun. As the day ends, our sunset events round off the day. Pull up a beanbag at the Secret Cinema, get your UV Face Paint on for the Silent Disco, or join the Ultimate Festival!
Sample Activities:
Secret Cinema
Ultimate Festival
Disco Night!
Whacky Races
Team Scavenger Hunt
A Big Fan Of My Clan
During the week, you will join an exclusive clan! You'll compete against other clans to win the coveted Ultimate Clan Championship at the end of the week! Red, Blue, Yellow or Green, can your clan be the ultimate winning machine?
SSSSSHHHH!.... THE BIT FOR PARENTS AND GUARDIANS
Summer Camp is a truly great place for young people to spend their summer, making friends and building memories that last a lifetime.  But here's the really great bit – our camp has been designed by leading experts in the education industry to connect, inspire, explore, challenge and celebrate.  Here's a little bit of the benefits built into our Ultimate Residential…